Rudolf Restaurant:  +36 52 362 826 / info@hotelrudolf.hu
Contact information, event organization, inquiry, booking:
rudolf@rudolfhotels.com
Address: 4200 Hajdúszoboszló, King Matthias Promenade 23. +36 52 362 826 www.hotelrudolf.hu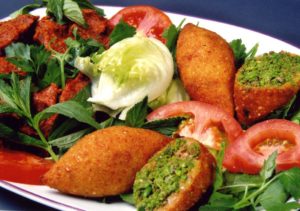 The hotel has an own restaurant, wich meals are typical hungarian and traditional. On the terrace you can enjoy the work of the open kitchen, the drinks of the bar, and in the high season there are live music in the evening.
The restaurant of our hotel is perfect for corporate events and for family celebrations, the open terrace of our hotel, as well as the pool area and the special hall we can organize the event according to your personal requirements.
Whether it is a business conference, training, Sunday brunch, business breakfast, family lunch, weddings,any kind of anniversary, romantic dinner, banquet party, our hotel staff will be happy to make your dream event a success.
The Rudolf Hotel team is looking forward to welcoming you!